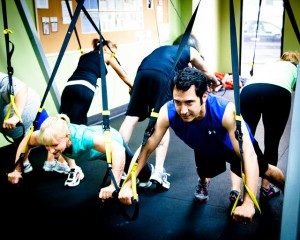 The Chris Meredith Method is a Semi-Private personal training consisting of a few talented and caring trainers dedicated to get their prospective clients maximum results through proven systems incorporating exercise, nutrition and supplementation. Here at The Chris Meredith Method Training Studio, we believe in educating clients to help them achieve long term health & success, not quick-fix fad diets that could wreak havoc on our clients health.
The Chris Meredith Method Training Studio was founded May 15th 2005 as an in-home personal training service and has helped countless clients achieve lean sexy bodies they want, so they can enjoy the quality of life they deserve. Because we believe that when you're fit, lean, healthy and strong, everything in life is more rewarding…Everything. That has been our mission from the start. And that is our gift to you.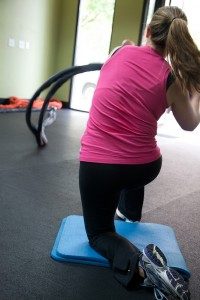 Due to the economy and the ever growing need for health and fitness leaders, our services have evolved into Chris Meredith Method Training Studio, the semi-private training studio that it is today. We have expanded our capabilities to help many more clients and make a greater impact on the health & fitness in our community. Because we provide training in a semi-private setting (small groups of 3-6 & 6-10) we are able to offer the same great services plus a supportive client community at a very affordable rate.
Here are a few pictures to illustrate what we do at the studio. These are from our old location, but we do the same great workouts and more…
We don't count reps, we don't count sets. We count time under tension and high intensity…that means BIG results with a small time commitment.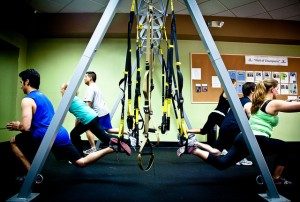 Here the group is doing TRX pushups, which strengthens their chest, arms, stabilizer muscles and CORE muscles as well.
Suspended lunges are a great way to improve your balance, foot/ankle/knee/hip & CORE stabilization…and of course toning & tightening your legs and butt!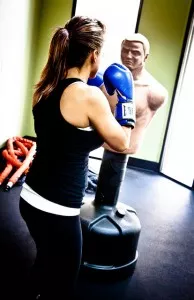 Kick-boxing is a great way to increase your stamina, energy, explosive strength, burn fat, de-stress… no to mention it's incredibly FUN!
We deliver amazing results with excellent service in a FUN atmosphere. Guaranteed!