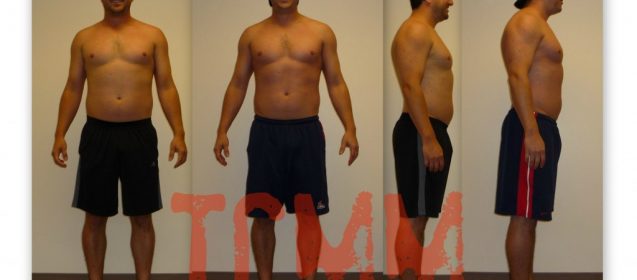 It's absolutely true! Jay Jeffries burned 7.8% body fat in less than 1 month! He did such a great job that I asked if it would be okay to post his interview and share it with you. His interview is below. We hope it will inspire you to get moving towards your fitness goals. He burned 7.8% body fat in less than one month?!! Read how he did it below.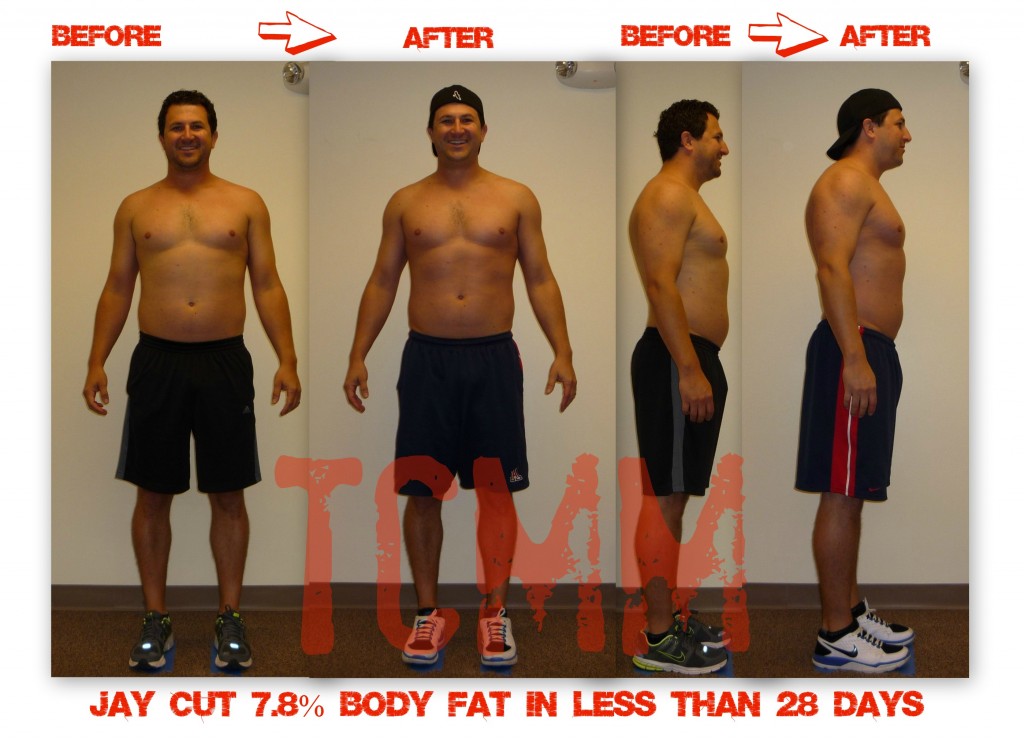 Jay Jeffries Interview:
Q: Tell us about you. Who are you? Age? Hobbies?
A: I'm a normal 40 year old guy who used to be very active/athletic until career, travel and family life became my excuse and priority over my health. I love to swim competitively, play golf and most other sports. I'm also a huge fan of wine and craft beers, which gets me into trouble with my trainer from time to time.
Q: What do you do?
A: I work for a major consumer electronics company and manage the Costco, Amazon, etc. business for them.
Q: What was life like before our program?
A: I was not setting aside time to workout. Stress from my work, business travel, and a new child was consuming me and I was piling on the weight. My muscles were atrophied and I had little to no energy to play with my son. My diet was carbs, carbs, wine/beer, carbs, fat and maybe an apple followed by more wine/beer….delicious but not sustainable.
Q: What challenges did you face with fitness before our program?
A: Stress, lack of energy, gaining weight and bad diet.
Q: What results have you got from our program?
A: Happy to say that I lost over 8% body fat in my first 3 weeks! Increased lean muscle mass and tone and have way more energy!
Q: What was one thing that helped you the most?
A: Only one? The diet plan and scheduling time each day. I live by my calendar and appointments. If it's not on my schedule, it most likely won't get done.
Q: What would you recommend to someone who wants to accomplish results like yours?
A: The Chris Meredith Method works! Get going today, don't put it off! Stick to the program. Discipline yourself, invest in yourself and you will see results.
>>End Interview<<
So there you have it. Were you inspired by this story? Do you have an inspiring story, or want to become one? Learn how my fitness program can help you do that by clicking here: https://www.21daymetabolicmakeover.com/