I need your HELP!
I created the Plank Challenge as a way to inspire you and other people in our community to get more active, fit & healthy (it is my mission to educate, and inspire 10,000 local residents to get more active, eat better and get healthy). We have had an awesome response with many people posting plank pictures in some outstanding & creative places.
Here's how you can help. My staff and I have reviewed all the plank pictures that were submitted and narrowed it down to these 7 finalists and the winner gets an awesome Kindle Fire! We need your help deciding who is the champ! Please cast your vote for our champion from the list below.
#1.
#2.
#3.
#4.
#5.
#6.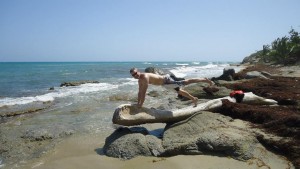 #7.
Voting must be completed by Friday July 3rd, so please do NOT delay. Our champion needs YOUR vote.
Vote For Our Plank Challenge Champ
Enter your email address to cast your vote. Your opinion matters – Who's plank do you like best?