New Years "REVOLUTION" training special: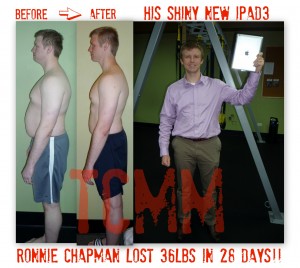 Burn more fat, win more prizes! January 5th is the kickoff meeting for our New Years "Revolution"! I am ethically bribing you to lose weight & get in shape, and start 2013 on the fast track to the newer, better, stronger you!
Invite your friends and family so they can join in the fun (not to mention you can hold each other accountable for awesome results!).
Click here for details and the chance to save $50 of registration when you sign up for the early-bird discount: Click Here
When the contest is over, you will have the chance to apply for longer term progra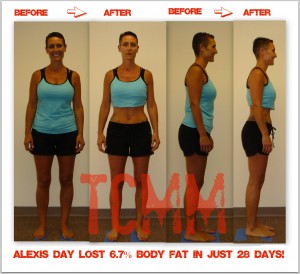 ms to make sure you don't fall off, put the weight back on, and have to make the same old "resolution" next year!
What you get for signing up (which is just $97 when you sign up before Christmas day-$147 if you sign up after):
3 training sessions weekly with our body transformation experts, here at TCMM Fitness Studio
Personalized supplement recommendation to maximize your metabolism and fat loss
Awesome Fat loss via our proven fat loss nutrition plan courtesy of Team Evolve
prizes you can win, just for burning fat and transforming your body!
Here's that link again: Click Here